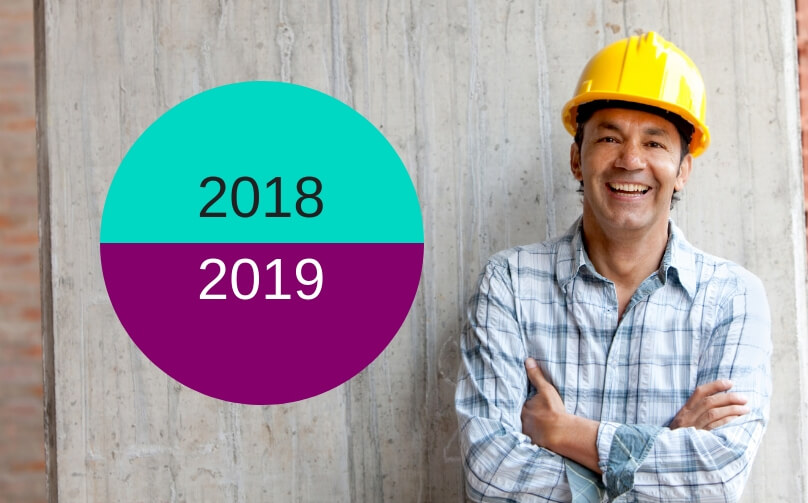 17 Dec

2018 – Another Strong Year

2018 was a solid year for HSE recruitment, attributed, we believe, to the amount of infrastructure projects underway or in the pipeline across the Eastern seaboard.
Heavy Industry Demands HSE Talent
Unsurprisingly, the organisations who have been heavily hiring this year have been the companies providing services to some of the major road, rail and construction projects however, there has also been good activity across retail, power, transport, logistics and health.
Increased Demands for Contractors
Although the amount of permanent roles outnumbered contract roles, the demand in 2018 for contractors was greater than we experienced in 2017. The benefit to organisations of bringing in highly skilled contractors on a short-term basis has many gains – namely headcount benefits as well as the ability to scale up or down dependent on project needs. Likewise, candidates who enjoy flexibility and variety are choosing contracting for their career.
The skills our clients were seeking from our contractor pool included (in order of demand) systems development, audit (including FSC), workers compensation and injury management. We also had several maternity leave covers for generalist safety executives.
The demand for contractors ties in with an article written by Deloitte about the future of work.
Should I Stay or Should I Go?
Talented HSE candidates at the more junior end of the permanent market (<$130,000) were spoilt for choice during 2018, particularly those with high risk backgrounds. As the war for talent increased, candidate behaviour was interesting as counter offers began to sneak in. We witnessed some candidates wavering, particularly if their future employer had not yet started the connection during their notice period (which remains a vulnerable time). We've written our advice on how employers and employees can best manage counter offers.
Salary Growth for Juniors While Seniors Missed Out
Salaries remained quite stagnant at the senior end of the market, with some companies replacing roles at a lower salary than the outgoing executive earned. At the junior end, salaries climbed due to a shortage of talent.
2019 – Another Strong Year
We anticipate that 2019 will again be a solid year for HSE professionals seeking their next role. If we haven't spoken recently and you would like some assistance with your job search, then don't hesitate to get in touch.