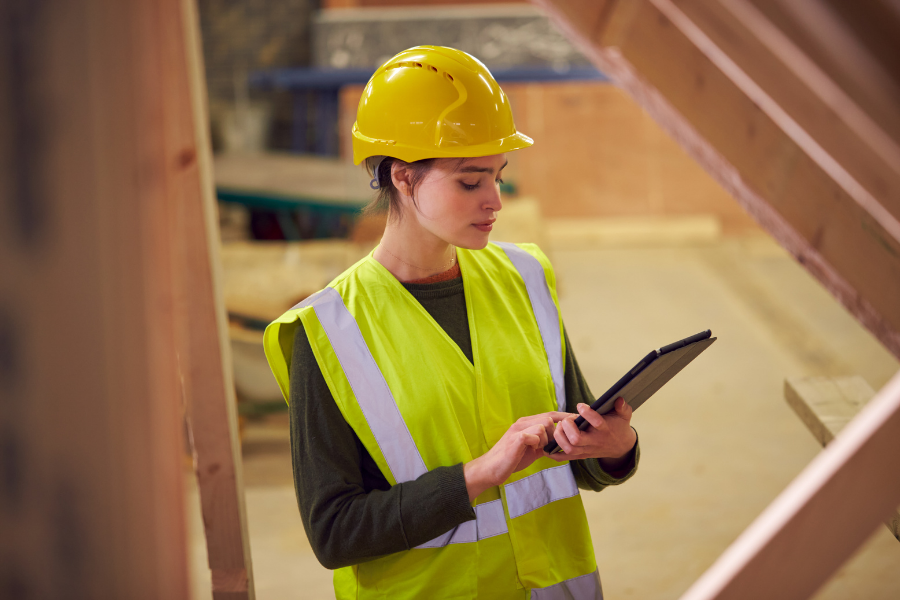 15 Sep

HSE Job Market Update – Spring 2021

With our nation's largest employment markets, Sydney and Melbourne, in hard lockdown since late June and early August respectively, you'd think there'd be a dip in the HSE job market, right? Well, no! 

Our detailed analysis of the main job boards where HSE roles are advertised nationally, revealed that in August, there was a 20% increase in HSE jobs, when compared to July 2021.  Therefore, the market gained rather than lost momentum. 
Which states are hiring?
Victoria had the most roles advertised (27.83%) but were only slightly ahead of NSW (27.39%). For the first time this year, WA was ahead of QLD, while SA, TAS, NT & ACT remained steady.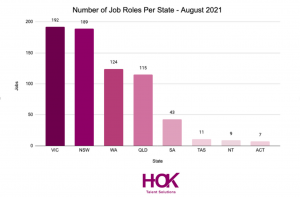 The dominant industries hiring
According to our analysis, the top 3 industries hiring HSE professionals in August were:
Construction

Professional Services (consulting, legal, banking & finance, insurance) 

Mining (explaining the increase in WA)
Government (State, Federal, Local) and manufacturing opportunities came in close behind. For the first time since 2020, healthcare / aged care did not feature as prominently.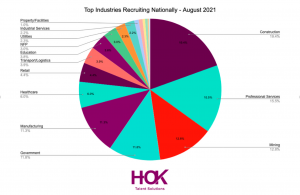 Level of roles being advertised
Advisor roles continued to lead the market (51.74%), and only 1% of executive roles were advertised online during August.  
Unsurprisingly, the specialist roles dominating the job boards were injury management and return to work.  There were fewer contract roles advertised in August than July (but we appreciate that not all contracts are advertised).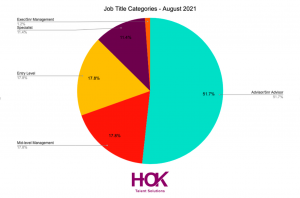 The War for Talent continues
As we've previously documented, there continues to be a talent shortage across all states for health safety and wellbeing professionals and this is unsurprising, given that most people favour stability during times of uncertainty. 
"Jobseekers are still not applying at the same rates as they were before COVID-19, with a 1.3% drop in applications per job ad in August"

Kendra Banks, Managing Director of SEEK ANZ.
Employers with strong employee value propositions, offer good flexibility and competitive remuneration are the most successful at recruiting the best candidates. These same companies don't procrastinate or delay recruitment processes and employment offers.   
Top tips for candidates
Now is truly a great time to be a job candidate as there are many fabulous opportunities, but a word of caution, only enter the job market if you are 100% committed and read our article How to Be a Standout HSE Job Candidate… for the right reasons.
Our prediction
We anticipate the HSE job market will remain steady as we head into the final quarter of 2021.  Growth may occur in the hospitality and tourism industries as Australia seeks to return to some kind of normal. 
Please contact us if we can assist you recruit HSE talent into your team or help you land your next HSE job, and follow the links to our other recent articles.
For hiring managers
For candidates
Note: The analysis featured in our graphs is obtained from SEEK, LinkedIn and the public sector job boards for the entire month of August 2021.