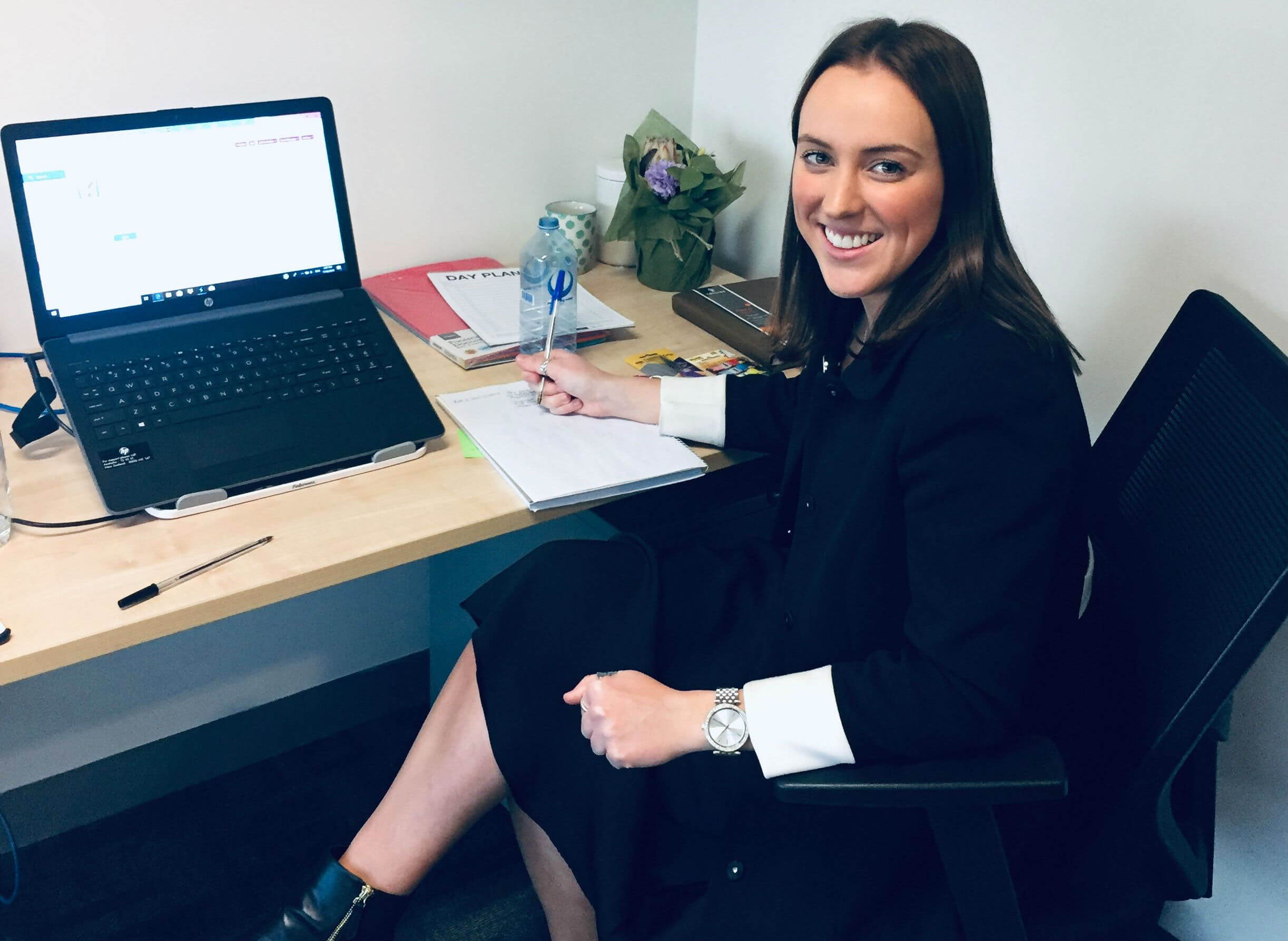 25 Jul

Rachael Pittorino joins the team

HOK Talent Solutions is delighted to welcome Rachael Pittorino to our team. Rachael is our Talent Coordinator who recruits permanent and contract roles, particularly at the junior end of the market (coordinator – advisor level).

To help you get to know Rachael, we've prepared this Q&A.
What's your background?
I have always been passionate about helping people with their health which naturally led me to studying Psychology at Deakin University. I graduated with a Bachelor of Applied Science (Psychology) and a Graduate Diploma of Psychology. While studying, I acquired many valuable skills and developed an interest in assisting people within the organisational field.
I was exposed to recruitment through my work with a couple of large retailers.  I had the opportunity to recruit team members and managers, and I felt a great sense of satisfaction helping people achieve their career goals and watching them grow their careers in fields they were passionate about.
Fast forward to today,  I feel fortunate to work alongside Helen at HOK Talent Solutions. My role gives me the opportunity to use my psychology skills and learn everything there is to know about recruiting in the Health and Safety field.
Why do you enjoy recruiting in health and safety?
Health and wellbeing has been such an integral part of psychology, and a personal interest for me. Therefore, recruiting within a field I feel so passionate about is extremely rewarding.
It's a pleasure listening to people's differing motivations and reasons for working in HSE but I also recognise they share a common ambition to ensure that everyone has the right to go to work and return home to their loved ones, healthy and safe. To have some involvement in placing HSE individuals who are having such a positive impact on our workplaces is extremely motivating.
Why did you join HOK Talent Solutions?
HOK Talent Solutions stands out from other recruitment agencies because Helen takes pride in treating every candidate and client with the respect and time they deserve. I saw the opportunity to work alongside and learn from Helen as invaluable because she is such a well respected and experienced recruiter.
The approach that Helen takes to recruiting is something I admire. HOK Talent Solutions is leading the way in HSE recruitment and I feel extremely fortunate to be apart of the team.
What do you enjoy doing outside of work?
I love spending time with my friends and family, especially my two year old niece and nephew who have the funniest little personalities.
I also enjoy travelling and experiencing different cultures. I, 2018, I was fortunate to travel in Europe for three months, and it was a great opportunity for self-growth. I've also travelled to the USA, parts of Asia and New Zealand.
My other loves are football (AFL) and I enjoy watching Richmond win (most of the time) as well as cooking and listening to music.
Any parting advice for job candidates?
These days, the job market is competitive and cut throat in any industry and at any level. You will receive countless generic emails politely thanking you for your time. But, ultimately they're rejecting you from moving forward in the recruitment process. I have been there and I know how it feels! Sometimes, the countless no goes or close calls can get the better of you but the best advice I could give is to be RESILIENT.
Other tips include:
Trust that the no goes or close calls were just opportunities to learn and make way for the right role that is out there for you.
Do not be afraid to ask for feedback because all feedback is an opportunity for you to grow and may even help you land your next role.
Take the opportunity to network and introduce yourself to the right people in your field because networking can always help open doors.
And, it all comes down to you believing in yourself and your abilities, so be confident and you will land your next role in no time.