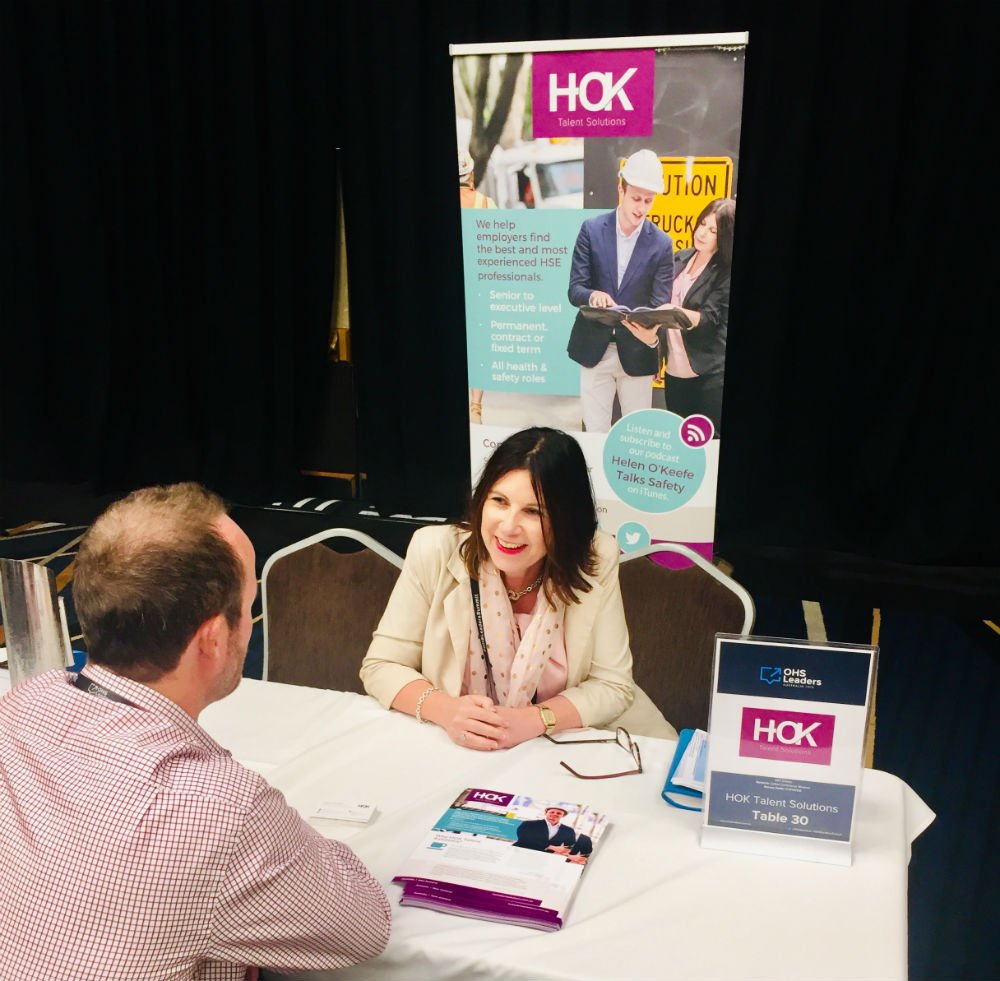 11 Apr

2019 OHS Leaders Summit – Brisbane

HOK Talent Solutions was proud to again sponsor the OHS Leaders Summit held in Brisbane, 13-14 March 2019.

The two-day summit brought together more than 200 safety executives from around Australia.
Mental health, new technology & legislation
Talks were focused on the challenges and trends that the Occupational Health and Safety industry and its leaders face around mental health, new technologies and staying on top of the updated legislations.
The agenda for delegates was jam-packed and included:
a variety of presentations
roundtable break-outs
workshops
one-to-one meetings
Each activity was designed to share insights and opinions on the industry and future mapping in the areas of Occupational and Workplace Health and Safety.
Conference highlights
For us, the highlight was hearing Bill Hilton, Director Safety Services at Walt Disney World, talk about the unconventional risk factors he and his team face each day at Disney's parks and resorts (think of the stunts and the rides and the crowds). 
In addition, it was fascinating to hear how David Ninnes has transitioned from his Head of Health & Safety role at Westpac to the Head of the Office of the Banking Executive Accountability Regime (BEAR) – also at Westpac.
David shared his knowledge into the responsibility he holds as a safety leader in his professional development and growth; and what skills safety professionals will need in the future.
"The future of the profession, if we succeed in our mission, will be redundant and consequently what does the future hold as a profession? We preach evolution of the workforce, however what are we doing to evolve as professionals and to be future relevant?" said David.
HSE priorities for 2019
Conference delegates were asked to nominate their priorities for the next six months of 2019, which included:
Mental Health & Corporate Wellbeing
Contractor Management
Culture Change
Change Management
Why we sponsor the OHS Leaders Summit
Finally, we chose to sponsor this event because we value ongoing learning and our sponsorship helps make it more affordable and accessible for OHS professionals. Thank you to everyone who stopped by to say hello to Helen. 
The OHS Leaders Summit is held every year for OHS executives. If you would like to enquire about 2020, please contact the team at MediaCorp.