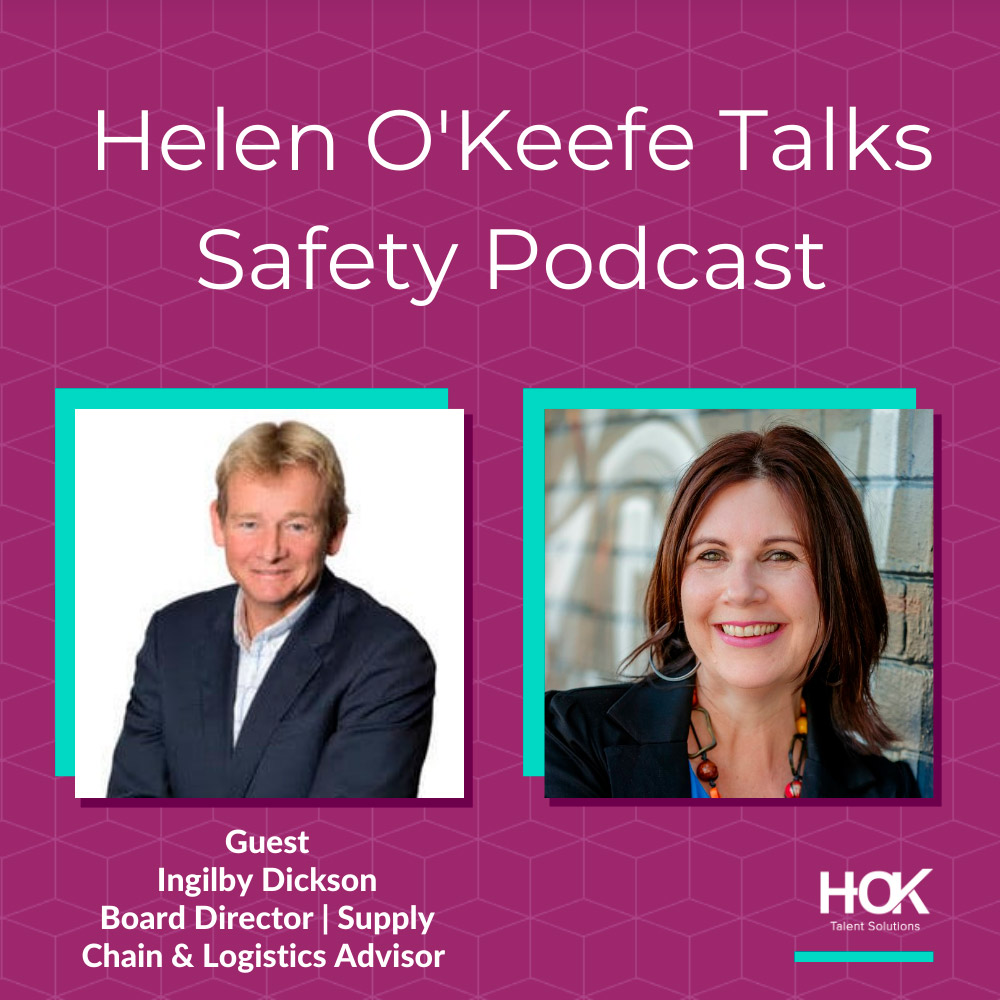 13 Dec

Ep 12: Helen talks safety with Ingilby Dickson, Board Member, Supply Chain & Logistics Advisor

In this podcast, Helen is joined by Ingilby Dickson, a seasoned supply chain and business executive.

Ingilby and Helen discuss:
Ingilby's career which has spanned internationally
How Bluescope's safety DNA inspired Ingilby
The shift in diversity and addressing mental health in male dominated industries
What Ingilby values in health and safety leaders
About Helen's guest, Ingilby Dickson
Ingilby Dickson has fulfilled supply chain executive positions within a number of high profile multi-nationals including Mayne Nickless, TNT, Toll, Hutchison Telecom, Goodman Fielder and Bluescope. Ingilby chaired the Australian Logistics Council Code of Practice for ten-years and he continues to be involved as a pro bono board member.
Ingilby's board directorships have included Port of Melbourne, Ron Finemore Transport, Altus Traffic, VicTrack, Bestrane, Lionel Samson Sadleirs Group and Martin and Pleasance. In addition, Ingilby provides advisory services to a number of clients in the supply chain, manufacturing and logistics industries.
In his spare time, Ingilby is an avid swimmer and surfer and heavily involved as a pro bono board member at Anglesea surf lifesaving club on Victoria's surf coast.
Show notes:
In this podcast, Ingibly Dickson mentioned some interviews he has conducted with Wayfinder supply chain careers for women. You can watch these interviews here: