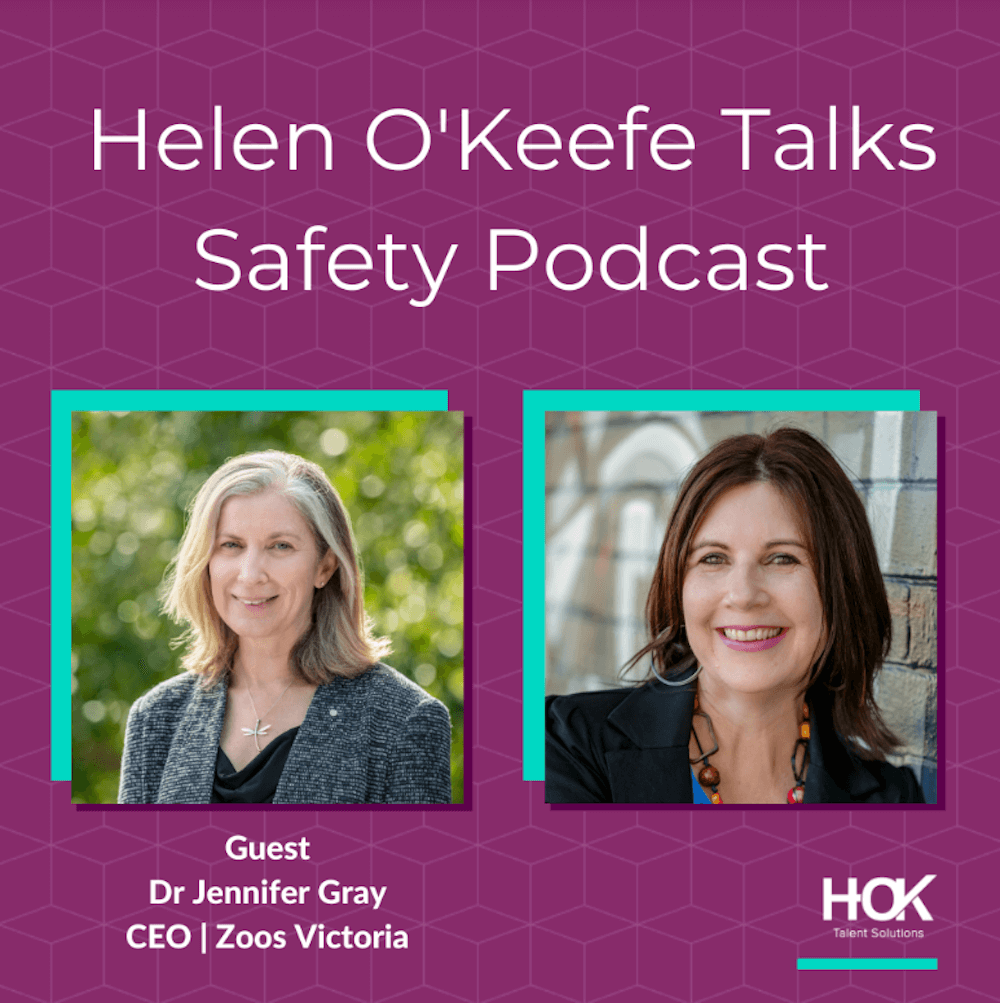 28 Jul

Ep 13: Helen talks safety with Dr Jennifer Gray, CEO of Zoos Victoria

In this podcast, Helen is joined by Dr Jennifer Gray, CEO of Zoos Victoria.

Jenny and Helen discuss:
Jenny's diverse career which has spanned transport, aviation, banking and Zoos
How Jenny led Zoos Victoria through numerous Melbourne lockdowns – and the impact on the animals
The high-risk reality of working with dangerous animals
The evolution of Zoos Victoria's safety transformation
What Jenny values in health and safety leaders
About Helen's guest, Dr Jennifer Gray
Dr Jenny Gray is the Chief Executive Officer of Zoos Victoria, charged with the operation of the Melbourne Zoo, Healesville Sanctuary and Werribee Open Range Zoo. She's been the CEO of Zoos Victoria for over 14 years and prior to that was the CEO of Johannesburg Zoo.
Jenny brings a wide range of public and private sector leadership experience. She's worked in transportation, airlines and banking and has qualifications in Civil Engineering, Transportation Engineering, Business Administration and Ethics.
Jenny is also the Deputy Chancellor at Victoria University.
Jenny's favourite animal is a Wombat.
Show notes:
In this podcast, Jenny Gray mentioned Safety Circle – you can visit their website here.