13 Jun

Ep 4: Helen talks safety with Skybridge Group CEO, Chad Orr

Welcome to our podcast Helen O'Keefe Talks Safety. 

In episode 4, Helen talks to CEO of Skybridge Group, Chad Orr.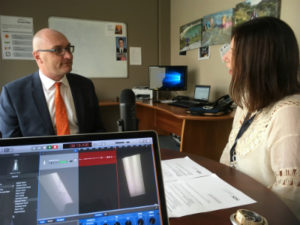 Skybridge, based in Melbourne, delivers high volume field installation and maintenance programs on behalf of corporate infrastructure and government clients. The company engages a large contingent workforce of contractors who represent Skybridge across Australia's urban, remote and regional areas. This presents Skybridge with particular safety challenges.
In this engaging and candid podcast, Chad talks to Helen about how Skybridge ensures its contractors adopt the company's safety ethos, his pride in the company's safety performance, his reflection on what keeps him awake at night as well as what he's learned about safety along the way.
We'd love to know what you think. If enjoy listening to our podcasts, head over to iTunes, subscribe to Helen O'Keefe Talks Safety and write us a review.  You can also tell us what you think on our LinkedIn, Twitter and Facebook pages.