08 Aug

Ep 5: Helen talks safety with Australian Red Cross Blood Service CEO, Shelly Park

Welcome to our podcast Helen O'Keefe Talks Safety. 

Helen was delighted to interview Shelly Park, Chief Executive Officer of Australian Red Cross Blood Service (ARCBS), for episode 5 of her podcast.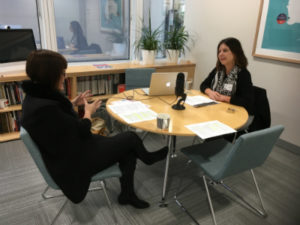 With wisdom, warmth and passion, Shelly talks about her career path to CEO, the transformational safety journey that ARCBS has begun and the initiatives developed to inspire their people.
Shelly provides fascinating insight into how diverse and complex ARCBS is and explains the relationship between the Blood Service and the humanitarian arm, Australian Red Cross.
We'd love to know what you think. If enjoy listening to our podcasts, head over to iTunes, subscribe to Helen O'Keefe Talks Safety and write us a review.  You can also tell us what you think on our LinkedIn page.