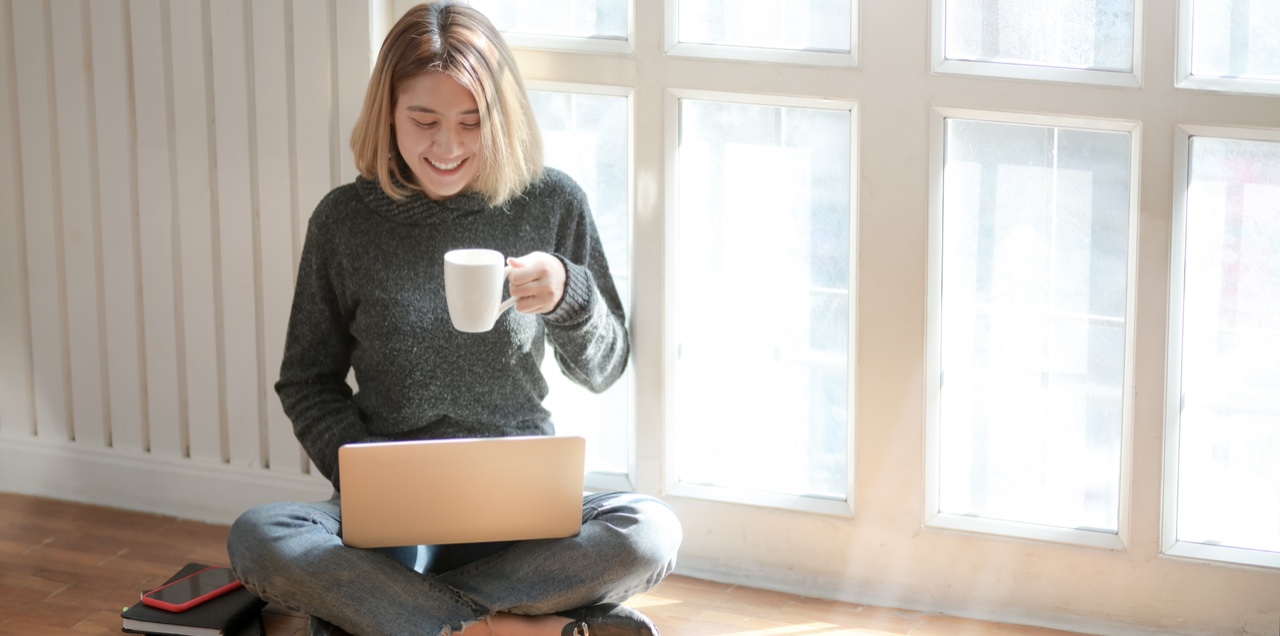 14 May

How does your digital footprint effect your job prospects?

Your social media and digital footprint will help open or close the door to job opportunities in OHS. If you're thinking about changing jobs, use the tips in this article to tidy up your social media accounts so you're ready to make a good first impression.
Australians are big on social media
According to analysis conducted in 2020 by We Are Social, 18 million Australians use social media.  This means that 71% of Australians have a digital footprint.  This footprint comprises all of the online data personally created, from photos and posts, through to shopping habits.  If you are socially active, it's really easy to find out about you. For job seekers or even individuals in line for a promotion, it's highly important to have a positive digital footprint.
How recruiters use social media
Not surprisingly, an Australian article published in 2019 by HRD, revealed that 60% of recruiters have turned down job applicants because of information they've gleaned about a candidate on social media.  And I have to admit, HOK Talent Solutions use social media to research candidates too. In fact, our client's expect us to take a Sherlock Holmes like approach.
It's not just the Millennials or Gen Zs that get caught out. In fact, some of them are perhaps less complacent than the Baby Boomers and Gen Xers. Having been around the traps for a while, I can recall several occasions where executive hiring decisions were over-ruled after social media sleuthing:
A senior job candidate had scantily clad photos of herself on Instagram.
An exec was involved in a custody dispute and his derogatory comments about his former partner were splashed across Twitter.
On the reverse, I recall one marketing manager not being hired because she had no digital footprint – she was not active on any social media platform, including LinkedIn. Her future employer questioned her ability to develop a social media strategy or employment brand.
What does your social media tell prospective employers?
The obvious way to check is to Google your name and see what comes up. Include the 'image' tab. No surprises or are there?
LINKEDIN
As you would expect, the first place a recruiter or potential employer will start is LinkedIn.  It's okay if your CV doesn't match word for word, as after all, you can inject your personality into your LinkedIn profile. It's also a platform for an abridged and perhaps more casual CV version. However, what's key is ensuring your dates of employment, your employer and qualifications align.
We've been asked previously about job titles – our advice is that it's okay if job titles differ slightly….eg, if your actual job title is 'Wellbeing Master & Tribal Lead' (believe, me I've seen this), yet you want the title to resonate with the external market, there's no harm in calling yourself on LinkedIn 'Wellbeing Manager'.  Where it will be questioned is if you change your title from a 'General Manager' on your CV to a 'Managing Director' on your LinkedIn profile.
Remember, LinkedIn is not Facebook. It's a professional business networking site and should be used this way. Like, comment and follow to your heart's content and used the right way, it's the best way to develop your business and personal brand. But, the same rules apply. Think before you post or comment.
FACEBOOK
Research by Social Media News suggests 60% of the total Australian population are on Facebook, with the largest demographic of users in the 25-39 year-old age group, followed by 40-55 years-old.  So, what does Facebook say about you?
There are a couple of ways to check yourself on Facebook.
Search on your name and see what comes up – even with a private profile, if anyone has tagged you and they have a public profile or you have commented on a public page, it's accessible (hint: you can change your settings to ensure that you approve tags).
The other way is to go into your profile settings and select 'View As' – this will then display what your personal profile looks like to the public.
If there's anything in a public setting that you don't want people, other than your friends to see, go to the individual post or photo and edit the privacy settings. Change this to 'friends'. You can also delete old posts.
If they really wanted to, potential employers can also see what pages or products you endorse on Facebook.  Check out your groups and pages and consider if they are appropriate for your current or prospective employer to see.
TWITTER
I'm sure many of us have used Twitter to comment, provide an opinion or to rant (let's face it, it's sometimes the easiest way to get heard). Are your Tweets professional and appropriate? Although you can delete your tweet, if it's been shared or copied, it will still appear (WARNING – if applying for a state or federal government role, or tendering for government work, it's best to ensure that they can't see any derogatory political comments).  And, who do you follow on Twitter? Anyone can view this and your decision on who to follow is seen as an endorsement to the things that person posts.
INSTAGRAM
After Facebook and YouTube, Instagram is Australian's third most favourite social media platform. It's great for posting photo moments, but again, check your privacy settings. Do you really want your new employer or current boss to see you in a bikini or on your football trip? Just like Facebook, you can make your profile private.
It's great to be social. Just be mindful about what you share with the world about yourself.