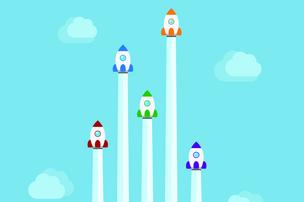 10 Jan

Keeping ahead of the game

Having just farewelled 2016, it feels timely to reflect on the WHS recruitment market with tips for keeping ahead of the game in 2017 and beyond.

From a skill-set perspective, generalist health and safety professionals were still in demand during 2016. Industries recruiting varied from State to State with more high risk roles emerging in NSW than VIC. This is not surprising given the amount of infrastructure projects in NSW.

The speciality areas in demand during the last few months of 2016 appeared to be workers compensation, injury management and wellbeing. Our best advice to our non executive candidates still developing their careers is to ensure that exposure is obtained within these areas. With lean teams still being the norm, combined roles (health and safety advisory combined with workers comp/injury management/wellbeing) are continuing to emerge.

We often feel the frustration of candidates who are keen to move from low/medium into high risk industries; they get overlooked as they don't have the exposure. This can also happen in reverse (trying to make the switch from high – low risk). It's a difficult one to counteract, but might start with how you develop your CV, how you establish targeted networks to lead you there or considering a sideways step to enter your chosen risk sector.

During 2016, organisations were generally spoilt for choice when recruiting at the senior – executive end of the market, particularly in Melbourne. We anticipate that this will continue into 2017. Our best advice to executives currently seeking their next role is to network, network and network! Consider any contract role that suits your skill-set, even at a lower level, but try not to lower your expectations of your next permanent role. Once you slip back into a level below permanently, it will take time to climb back up. Many executives have also started their own consulting businesses. This is a great option – if you have the right networks.

Part-time roles remained few and far between for senior candidates – particularly less than 4 days. However, we have witnessed permanent roles transition to part-time once new incumbents develop trust and demonstrate to their leader that they can operate effectively and efficiently.

Behavioural attributes continue to be just as important as technical skills. Influence, leadership, relationship building, driving behavioural change, dealing with ambiguity and working tenaciously continue to be the key areas we are asked to assess.

The contract market remained steady in 2016 and we suspect that this will continue in 2017 with more organisations running lean and fast.

It goes without saying that the candidates who always nail the jobs – at whatever level – are those who are true commercial business partners. They are great communicators and well prepared for their interviews, demonstrating their achievements with concrete examples.

If you would like to discuss your next career move, don't hesitate to make contact.