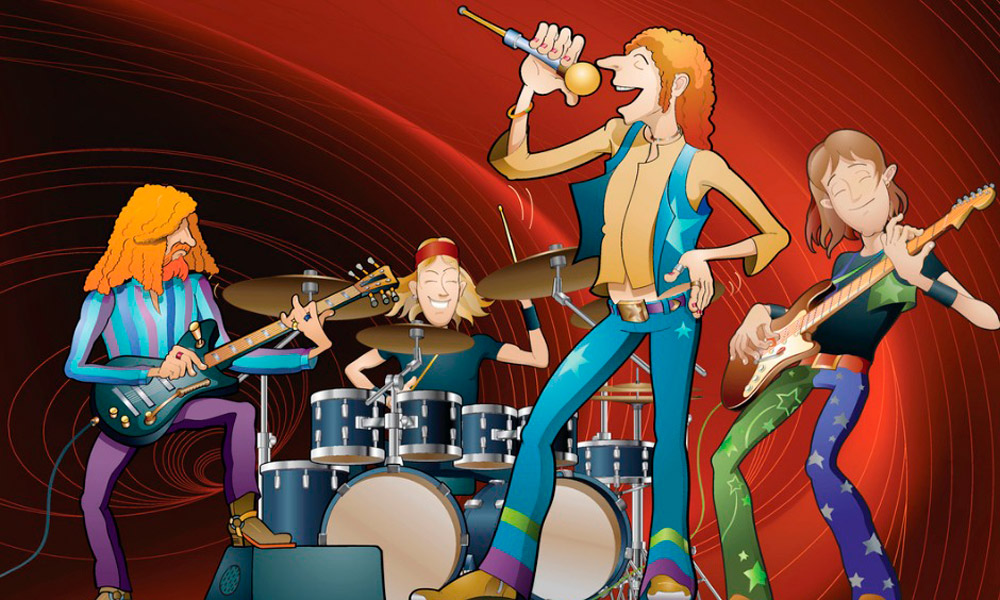 30 Sep

Should I stay or should I go?

When candidates ask me how to manage a counter offer, I often think of a song called "Should I Stay or Should I Go?" released by British punk band, The Clash, in the early '80s.

The chorus went like this:

Should I stay or should I go now?
If I go there will be trouble
And if I stay it will be double
So you gotta let me know
Should I cool it or should I blow?
Should I stay or should I go now?

It's highly likely The Clash were singing about a romantic relationship but I think their words have wisdom for job seekers and employers too.

According to the Australian Bureau of Statistics, the unemployment rate is sitting at 5.3 percent. But I don't need ABS data to understand it's a competitive job market. As a recruiter, I see first-hand employers competing for experienced HSE professionals and this is the perfect environment for counter offers to sneak in.

The Trouble with Going – According to a survey by Hired of 2,500 workers across Australia, the UK and USA, 8 out of 10 working adults said finding a new job was more stressful than getting root canal treatment!

For candidates, accepting a new job is a leap into the unknown:

Will I be happier in this job?
Will I like my new manager and team?
Will I be successful at this job?

And, as fear of the unknown creeps up, they forget all the reasons why they were looking for a new job in the first place. This leaves them vulnerable to counter offers.

Does anyone win from the counter-offer?

The Trouble with Staying – A counter offer is flattering. Everyone likes to think they're indispensable and who doesn't welcome a pay rise and/or the promise of development opportunities? But, while the short-term wins can be attractive, candidates and employers need to consider what they lose via the counter offer.

Short-Term Gains – Panic is often an employer's first response when a critical team member resigns. They wonder how the organisation will continue to function and how they will ever replace that person. The knee-jerk reaction is to offer more pay, a promotion or more benefits to get the employee to stay. And while that might mean employers retain key people in the short term, it doesn't always fix the problem. If the employee feels they've fulfilled their potential at the organisation or they don't fit anymore with the team or culture, then money and entitlements won't resolve the issues.

Broken Trust – The employer/employee relationship, like all relationships, is built on trust. Once employees have said they want to leave, their loyalty is questionable. As an employee, it can put you in a vulnerable position. Every sick day and personal appointment could be viewed with suspicion. You may also find yourself sidelined from confidential discussions about the business, particularly if you were leaving to work for a competitor.

Equally, think of your personal brand! You will be breaking a promise to your future employer, who has invested time and money in recruiting you for the role. This means it's highly unlikely they will consider you again. And, let's not forget the input of the recruiter who has put you forward as the ideal candidate for the job……..will they have the confidence to represent you again (mmmmmmm)?

Future Career Advancement – Once your employer knows you are looking for career opportunities elsewhere, you may be overlooked for future promotions and pay rises. With a counter offer, you may secure an extra 10 percent in your pay packet in the short-term but where does it leave you long-term? Will your employer consider you the best person to promote next time when there might be a nagging doubt about your loyalty?

How to Manage a Counter Offer – As a candidate, before you accept a counter offer, pause for moment to think. In the words of The Clash, 'cool it' and allow yourself time and space to think rationally rather than react emotionally.

Here are my three tips on how to manage a counter offer.
Write Down the Pros and Cons
Writing down the reasons for and against accepting the counter offer will help you assess it objectively rather than emotionally. Consider scoring each component out of five, based on its importance. For example, does your old job provide you with the flexibility to work from home? Is that of high value to you? If yes, give it a 5, if not, score it a 1. Seeing it written in black and white will give you some perspective.
Write Down Your Career Goals
It's very flattering to have employers fighting over you like a prize bull but don't be dazzled into making emotional decisions about your career. Write down what you want to achieve and weigh up whether your current or future employer will help you achieve your dreams.
Talk to Others
Speak to others who know you. If you've been unhappy in your job for a while, there's a good chance you've complained about it to family and friends. Ask them if a 10 percent increase in your pay will fix the problems you've been complaining about. And, speak with your recruitment consultant. Both prior to and during the interview process, you probably articulated the reasons for wanting to leave your current job to find something new. Your recruiter can facilitate an informal meeting with your new employer or help you find answers to any nagging doubts you have about the new job (it is also a courtesy to let your recruiter know that a counter offer has been made).
When you consider a counter-offer, think about the long-term implications as well as the short-term pay-offs.
Finally……. My best advice is it's better for your career and professional reputation to ask yourself 'Will I stay or will I go?" well before you start your job hunting or agree to meet a recruiter or organisation to discuss a role. It's fine to 'test the market', but be upfront with that and once you have made up your mind……stick to it.
For more information about how to handle a counter offer:
For employees – https://www.linkedin.com/pulse/how-handle-counteroffer-james-caan-cbe/
For employers – https://www.michaelpage.co.uk/advice/management-advice/attraction-and-recruitment/handling-counter-offer-situation
Sources
Labour Force, Australia, August 2018
http://www.abs.gov.au/ausstats/[email protected]/mf/6202.0