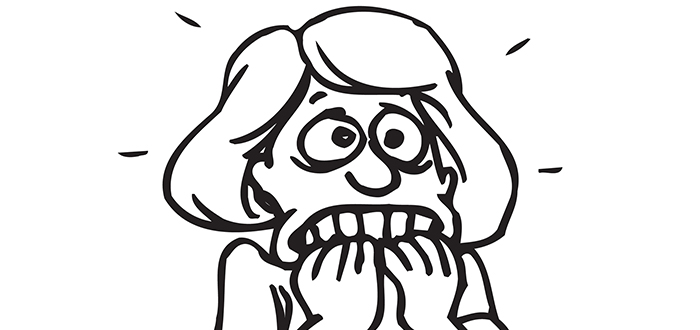 29 Jul

The Psych Test – fear not!

In spite of the fact that Psychometric tests are now a standard activity in the majority of recruitment and selection processes, our observation is that many candidates continue to fear undertaking them. This is usually because they don't think they are good at them, or they haven't had to complete one in a long time, OR they have had a previous bad experience including poorly delivered feedback (or all of the above!)

As we are always focussed on supporting and encouraging our candidates throughout the total recruitment process, here are our top tips for removing the fear factor and successfully completing your next psych test:
Practice makes perfect …. (or, at least, improves performance!) 
We highly recommend that you practice completing psych tests; especially if you have not had to undertake one previously, or in a long time. A wide range of psych assessments are freely available on-line (eg http://www.psychometricinstitute.com.au/Free-Aptitude-Tests.asp) 
The biggest benefit of completing practice tests is that it allows you to familiarise yourself with the style of questions, tasks and activities which make-up most standard assessments. This familiarisation allows for an improved approach to required responses and an opportunity to target the types of tasks to practice which cause the most angst.

The right mindset is (nearly) everything! 
When undertaking any assessment activity, take the time to ensure you are set-up to do your best, both mentally and physically. Choose the time to complete the activity when you are at your optimum – cognitively speaking – and where you won't be interrupted. Choose a location to complete the activity where you will be physically comfortable and where you won't be interrupted. Choose to be in a positive mindset – yes, this is a choice! – and focus on positive self-talk. A focussed approach will provide a positive foundation for success.

Read all instructions carefully … then read them again! 
Seems obvious? Yes, it is – but, when you are under pressure or feeling stressed, it's amazing how basic instructions can be easily ignored or misconstrued. Make sure you fully understand exactly what you are being asked to do, how you are being asked to respond, and if attempting timed tests, ensure you read the time limitations for each section of the assessment before you commence.

Less procrastination – more action! 
Most recruitment processes demand quick turnaround times, so make sure you check when you have to complete the psych test by and actively plan this into your schedule. Putting something off because you don't want to do it, or don't believe you're any good at it, doesn't usually deliver better results; usually just the opposite. Once you have set yourself up for success (as per above tips), start.
Finally, it should be remembered that the psych test is just one piece of the recruitment and selection puzzle. Psych test results should be, and usually are, only used as an initial indicator of "fit" for a role; a wide range of "evidence" is collected and assessed as part of the total selection process. Don't put too much pressure on yourself to perform perfectly in this one activity; there is plenty of time for you to practice a perfect performance at the interview.