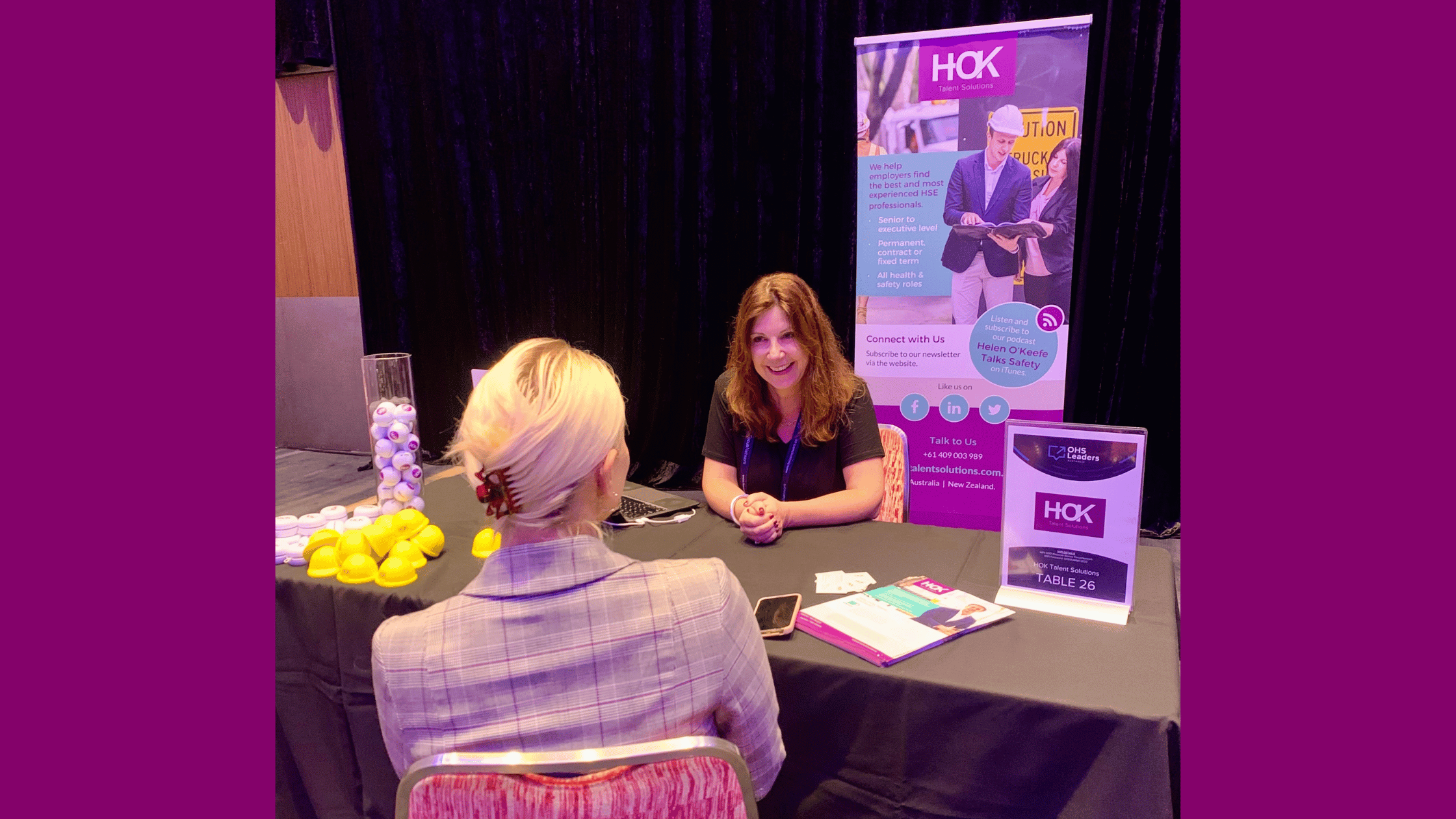 26 Jul

The Challenges Facing OHS Leaders

We are well remunerated for introducing top health and safety talent to the companies we represent and we always look for ways to give back to the safety community.

In March 2023, we sponsored the OHS Leaders Summit. Our sponsorship money went towards keeping the costs down for delegates to attend.

If you weren't one of the 200 delegates lucky enough to be there, here's a wrap (or, if you were here's, a recap!).
What did OHS Leaders identify as their 2023 challenges?
The number one challenge identified by attendees was managing mental health and psychosocial issues in the workplace.
And, 45% of delegates identified that addressing mental health and psychosocial issues is their number one area of investment.
Other challenges identified included:
1. Skills shortages and recruitment issues (across the board and don't we know it!)
2. Pressure to demonstrate ESG criteria/compliance (an emerging area for most)
3. Emerging digital technologies – drones, AI etc (the challenge is the implementation)
4. Cultural Change – with a greater focus on psychosocial issues (the challenge is not forgetting physical safety)
5. Contractor compliance (this was a particular area for supply chain delegates)
Comparing these to 2022, managing COVID-19 was taken off the list.
The Summit featured over 35 distinguished speakers from well-known local and international companies through a variety of sessions such as keynote presentations, panel discussions, workshops and interactive roundtable discussions.
Through these sessions, delegates participated by providing comments and questions which lead to robust, high-level conversations throughout the entire event.
The Summit program provided invaluable insights into the challenges that OHS Leaders currently face and a wealth of expertise on how to navigate a constantly evolving OHS landscape.
And for us?
It was fabulous to connect with so many people that we hadn't seen in person for so long and to meet new connections. Our expertise was sought by many—the number one topic being the OHS skills shortage and many war stories were shared.
Many leaders had been let down by candidates withdrawing late in recruitment processes due to accepting other roles or taking counter offers. Delegates were asking our opinion on salaries, hybrid work models, talent pooling and structures.
In return, we gave away stress balls, yo-yos and golf balls (it was the stress balls that won hands-down).
It was a pleasure to sponsor and if you'd like to explore how to attend the OHS Summit in 2024, the details are here.
If you would like further inspiration, check out the learn section on our website. It has plenty of good resources to help you manage your HSE career, including podcasts, articles and webinars.
As always, please get in touch if we can help you to find your next health and safety job, recruit health and safety talent into your team or provide advice around how your CV stacks up in today's ever evolving market-place.