14 Nov

Ep 6: Helen talks safety with non-executive director, Karen Smith-Pomeroy

Welcome to our podcast Helen O'Keefe Talks Safety. 

When we recruit senior OHS professionals, often one of the key responsibilities is to brief the board on health and safety issues.

So, to help senior (and aspiring) HSE professionals better understand the board's expectations and thinking on OHS, Helen invited non-executive director,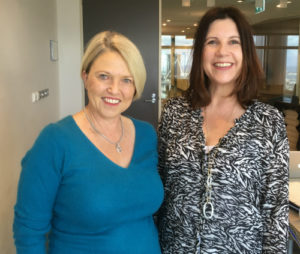 Karen Smith-Pomeroy, to share her insights on the podcast.
Karen is a former Suncorp banking executive and current non-executive director of Infigen Energy, Kina Securities, Infocus wealth management, Stanwell Corporation and Queensland Treasury Corporation. In addition, she chairs the National Affordable Housing Consortium.
In this podcast, Karen shares her experience on what's important for boards in terms of health and safety including:
The structure of boards and the role of sub-committees
The role of the board to oversee risk and processes to mitigate risk
Leadership on safety from the top
How OH&S leaders need to present to the board
The importance of disclosure
We'd love to know what you think. If enjoy listening to our podcasts, head over to iTunes, subscribe to Helen O'Keefe Talks Safety and write us a review.  You can also tell us what you think on our LinkedIn page.