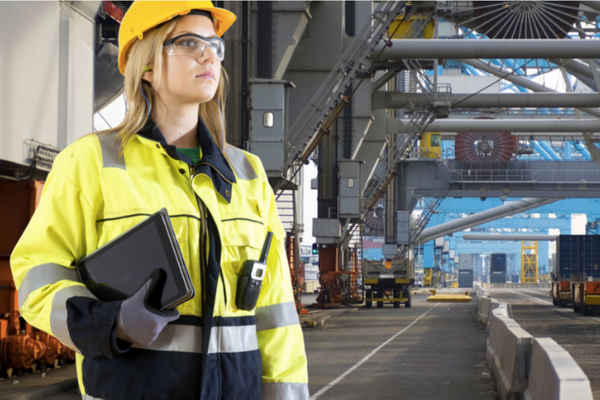 02 Jun

Looking to start a career in health and safety? Here are our top 5 tips!

Are you searching for a rewarding career that gives you the opportunity to make a real difference? Are you passionate about keeping others safe and healthy? Then have you considered a career in health and safety?

If you are newly entering the workforce or perhaps looking for a career change, securing a role within a profession like health and safety can be a daunting task. Perhaps you are unsure about where to start and worry your lack of experience will hinder your chance of landing your dream job? Well fear not! There are job opportunities for you – it's simply a case of knowing where to look, how to find the right opportunities and setting yourself up for success.
Current and future prospects…
Now is a great time to join the health and safety industry. According to the Australian Government's  Job's & Skill's Australia snapshot, the job prospects for health and safety professionals are projected to increase strongly to the year 2026.  And, we see this! If you've been following our monthly market updates on  LinkedIn, you'll know that demand has been outweighing supply.
So, if a rewarding career in health and safety is what you seek, check out our top five tips on how to secure your first OHS role.
1. Get Qualified
Most employers expect a Certificate IV in WHS or a Diploma in WHS as a minimum qualification. These courses are offered full-time, part-time, face-to-face or online.
You may want to further your studies later in your career by completing courses such as:
Graduate Diploma in Occupational Health and Safety
Bachelor of Occupational, Health and Safety
Masters of Occupational Health and Safety
Certificate IV in Training and Assessment
There are also some free resources you can access such as https://www.ohsbok.org.au/ found on the Australian Institute of Health and Safety website.
2. Highlighting your skill set
We understand why it is challenging to write a professional resume for a job when you have little experience. So, we recommend focusing on your transferable skills, knowledge and experience that you have gained in other jobs and aspects of your life that show why you're a great candidate for the role. This includes skills such as time management, adaptability, decision making, communication and critical thinking, to name a few. List any work experience (casual or permanent) on your resume, keeping it to the last 10 years. A professional summary (usually listed at the beginning of your resume) is a brief paragraph outlining your skillset and why you want to build a career in health and safety.
If you don't have a LinkedIn profile already, we highly recommend you sign up. Your LinkedIn profile is essentially your online resume that can be viewed by potential future employers. A professional photo, education/qualifications, work history and a summary (similar to your professional summary) are all essential for your profile. There are also tools on LinkedIn which allow you to list the roles you are interested in (ie. HSE administrator, HSE Graduate) which future employers can see.
3. Apply, Apply, Apply
Applying for entry level jobs can sometimes be disheartening, especially when you see a long list of requirements on a job description where a company is asking for 2+ years experience for an entry level role. However, don't let this stop you from applying. Often, requirements for a job paint a picture of the "perfect" candidate or are more like a wish-list. So, if you feel like you meet 60-70% of the requirements, we recommend you apply. Most employers are looking for candidates who are tenacious, motivated and have the right attitude. With the right attitude, they are willing to train you in the skills you are lacking.
SEEK and LinkedIn are the best platforms to use for your job search. You will find suitable job opportunities like entry level/graduate positions and health and safety administrator/coordinator roles. If you are strategic with your job search, it will open up other doors and opportunities that you may not have been otherwise privy to. For example, joining a large organisation with a big health and safety team as a team administrator may land you a HS coordinator role. Or, if you have an allied health background you can join a rehabilitation provider or insurer to get your foot in the door. Another great strategy is joining a health and safety consultancy, which allows you to work across a variety of industries and provide you with great foundations.
If you are struggling to land an interview, don't be afraid to ask for some feedback on your application. At the bottom of the job ad there is usually contact details of the hiring manager so reach out and ask them questions like:
Can you share with me what would have made me a stronger candidate for the role?
Are you able to provide me with any advice on how I might improve on my next application?
Do you have any suggestions on how I might improve my resume and cover letter?
4. Get connected
You will no doubt have heard "It's not what you know, it's who you know" and this is true. Networking within your industry is a great way to meet like-minded professionals and to connect with people who can introduce you to potential employers. These connections increase your chance of landing an interview or other job opportunities. This is why it's important to proactively network at educational events, social gatherings or online forums on platforms like LinkedIn and Facebook.
Connecting with recruiters who specialise in health and safety recruitment at the entry level is also another great way to increase your chances of landing your first OHS role. Recruiters will help you with your job search and tap into the hidden job market, with roles that are not always advertised on SEEK or LinkedIn.  There's not costs involved to you – recruiters are paid by the companies who hire you.
So, no matter who you are connecting with, use the opportunity to learn and to demonstrate your enthusiasm, motivation and commitment to health and safety. You will be surprised by the opportunities that present themselves.
5. Offer your time
Internships and work experience are a great way to get your foot in the door as well as gain some first hand experience in health and safety. Again, it's about networking and offering your time (sometimes for free) in order to gain valuable insight and resume-worthy experience. Of course, it needs to work for both parties involved and above all, support you and your career growth.
Final Word
Try these five tips to help you land your first role within health and safety. At times, it may feel like an up-hill battle but persist and be patient. If you have the right attitude, are motivated and truly passionate about health and safety, future employers will recognise and appreciate this.
And if you need any further inspiration, you can find blogs on our website here.