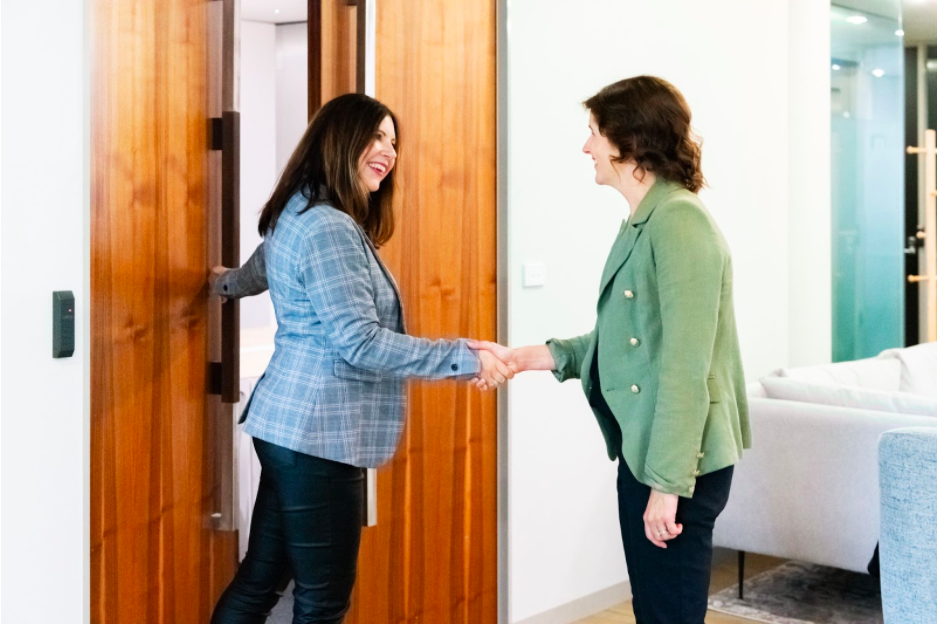 12 Aug

How to get a HSE job – 7 job search tips to land a fantastic role in health & safety

It's natural to worry about how to get a job in the current climate. But despite economic conditions, now is actually a great time to be looking for a job in the health, safety and environment industry, with more new jobs on the market than at any other point in over a decade.

And we're here with seven top job search tips (as well as tips for further along the process) that'll help you win your dream job.
1. Get in touch with a recruitment agency
This might sound a little basic, but the thing is, recruitment agencies are paid by employers to find good candidates for available roles. And, particularly in this climate, many organisations reach out to recruitment agencies because they've failed to fill a vacancy using their in-house resources. So, it's not about securing talent on the cheap. It's about being able to recruit the skills and talent they need.
So, if you reach out to a relevant agency (especially a smaller one that specialises in the type of role you're looking for) and tell them what skills you bring to the table, they can let you know what they have on the books or in their pipeline that might suit and can keep you in mind when future opportunities arise.
If you're looking to build a long-term relationship with an agency, then get in touch with us for your next WHS role as that's our specialty.
2. Update your LinkedIn account
A LinkedIn account is great for networking and building a profile. And one of the first things we do when reviewing candidates is to compare their CV with their LinkedIn profile. In particular, we'll check to make sure the employment history and qualifications you list in your CV match with what's recorded in your LinkedIn profile. So, it's worthwhile updating your LinkedIn profile before you apply for a new role.
In addition to that aspect of LinkedIn, one of the platform's best features for job seekers using traditional search methods is the ability to search for vacancies. If you've only ever searched for work on places like SEEK, you might be surprised by the number of jobs advertised on LinkedIn.
Another really great feature is the ability to easily see who works in an organisation that you're considering working for. You can use LinkedIn to locate, research and even talk to other employees to gain valuable information that could help you win a new job.
And one last point, while we're talking about social media — check to make sure your broader digital footprint is appropriate. We've seen plenty of instances where great candidates ultimately didn't get a job offer because of what was, or was not, on their social media profiles.
3. Do extra research into what's available and don't compromise on what you value
A major issue that larger employers are having at the moment is finding suitable candidates. There are several reasons for this, including that many HSE candidates are reluctant to leave their current roles out of fear that changing COVID-19 conditions could see new roles disappear, and due to a sense of loyalty to the employers that worked hard to keep them employed last year and give them flexible working arrangements that they're loving.
The result is many vacancies, and more importantly for you, lots of variety.
Now, when it's a competitive market, and you're desperate for a job — any job — you may find you have to take a less than optimal role. But right now, the health and safety job market (and the broader Australian job market) is very much a candidate-lead market. So, now is not the time to go for any half-suitable role that pops up in your LinkedIn feed.
So, we strongly recommend you slow down and spend a little extra time looking at and applying for available roles as well as weighing up the pros and cons of any offers you receive. You might just find a real gem if you take a little extra time to consider your options.
Look for roles that meet your needs in terms of flexibility, pay, and perks. For example, if you've been enjoying increased work flexibility due to COVID-19 lockdowns, don't feel you have to give that up. Plenty of employers have realised the benefits of flexible work arrangements and will be willing to give the flexibility you're dreaming of, where the type of role allows (of course some roles do, by their nature, require staff to be on site).
And, if a job you're interested in doesn't mention flexible work arrangements, don't be afraid to ask.
4. Sell the benefits and value of hiring you
When you're writing a resume, CV, or cover letter, or answering application questions, avoid focussing only on your features — such as your education and work history, certifications and skills. List those certainly, but focus your application on how your skills, experience etc. will benefit your prospective employer and the value you'll bring to your new team and the organisation as a whole. (And don't include your full work history if it's not relevant or extends beyond 20 years. E.g. If just 10 of your last 20 years is relevant, just include the last 10. And if your last 30 years are relevant, cover the last 20 years in detail and just summarise the remaining 10.)
As an example, 10 years of experience in a similar role doesn't mean much unless you delivered fantastic results for the organisation during that time. If the organisation had 40% fewer WHS claims during that period when compared with the industry average, then put that in your application. That's the kind of information that will win you a job.
The same goes for interviews. Think about who is interviewing you and what they want to gain out of the process. If you're being interviewed by the CFO, emphasise how your experience has enabled you to save your employers money. If you're being interviewed by the manager of the team with the vacancy, ask about their challenges and give examples of how you've overcome similar challenges in the past.
And regardless of who is interviewing you, it's always valuable to spend some time crafting a compelling elevator pitch. Doing so will give you an opportunity to make a great impression even if some of the interview questions throw you off balance. You might also find these interview tips helpful if you're participating in a video interview.
5. Know what you're worth
Knowing what a fair wage is for your skills and experience is important when it comes to negotiating your salary. But it's also crucial during the job search phase as well. If you see a position is offering well below what you're worth, don't compromise, you'll be better off spending your time looking for a more suitable role.
As the first step in this process, do some research into current salaries for the skills you bring to the table. (The Fair Work Ombudsman and Payscale are examples of places you can research salaries.) Then factor in the high demand for qualified candidates. More than half of employers expect it to be harder to find qualified candidates this year, so you're likely to be able to get a little more than the current average salary.
A great second step is to reach out to a recruitment agency that specialises in the type of work you're looking for. We know how much roles are worth and can give you really practical, up-to-the-minute advice about remuneration, so you can focus your search on jobs that meet your needs and will pay a fair wage.
6. Don't mention money first
When it comes to being interviewed, either informally or formally, if you're asked to name a desired salary, especially early in the piece, turn the question around and ask for the role's salary range. Because, if you put a number on the table first, you might run the risk of being deemed 'too expensive' or could end up underpaid.
In the unlikely event your contact refuses to name an available salary, if you've followed tip five, you'll at least be able to name what you're worth. That would then lay the foundation for you to negotiate extra perks.
Thankfully, if you're applying through a recruiter like HOK Talent Solutions, the remuneration range will be freely available to you.
7. Be patient
To extend our tip about doing your research, once you start receiving offers, don't be too quick to accept the first one as soon as you receive it. We've found many applicants are receiving 1-2 (or more) offers, so if the first offer you receive isn't your first preference, wait to hear the outcome of the recruitment process for your preferred role.
Unfortunately, we've seen several candidates who've received multiple offers and made a rushed decision about which to accept only to regret the decision as a mistake a few weeks later. We know you don't want to be in that position, so slow down and take some time to receive, process and evaluate all your offers, so you can make the best decision for you.
Here's to your new dream job!
Knowing how to find a job is only half the battle. You now have to put in the effort and get researching, applying and selling — the ball's in your court. We wish you the best of luck with the process!
And if you're having difficulty finding a great job in the health, safety or environment industry, don't hesitate to reach out to us, and we'll see if we've got a great role that fits your needs.